History, Geography, Business Studies and Law
At Tavistock College the Humanities Faculty aims to help our students develop a variety of transferable skills that will enable them to become confident, engaged and independent learners.  We encourage all students to take ownership of their own learning and help them to develop a desire to extend their knowledge. Humanities students are encouraged to carry out independent research, critically evaluate sources and think through contemporary issues before coming to a reasoned conclusion.
Humanities students also benefit from a range of learning opportunities including visits, guest speakers and mini enterprise activities to help them develop a deeper understanding about their learning.
The following subjects are studied in the Humanities faculty.
Key Stage 3
In Years 7, 8 and 9 all students study both History and Geography
Key Stage 4
In Years 10 and 11 students can choose to study GCSE's in History, Geography or Business Studies
Key Stage 5
At Key stage 5 students can choose from A Levels in Geography, History, Business Studies, Applied Business and Law
Law and Business Studies visitors
Tavistock College Law and Business Studies students welcomed a high powered legal team from Bond Dickinson, the major national law firm, to class this week. The team explained the different routes into a legal career, from the traditional university degree to the new higher level legal apprenticeships, and gave a presentation with a series of scenarios covering the kind of problems that clients bring to law firms for help in resolving. Students found the presentation very interesting: as Tom Bloye remarked, it was really useful to get an insight into commercial law.
Indeed one of the team, paralegal Becky Gliddon, studied A level Law at Tavistock some years ago – 'It was lovely to welcome Becky back' Mrs Harris said.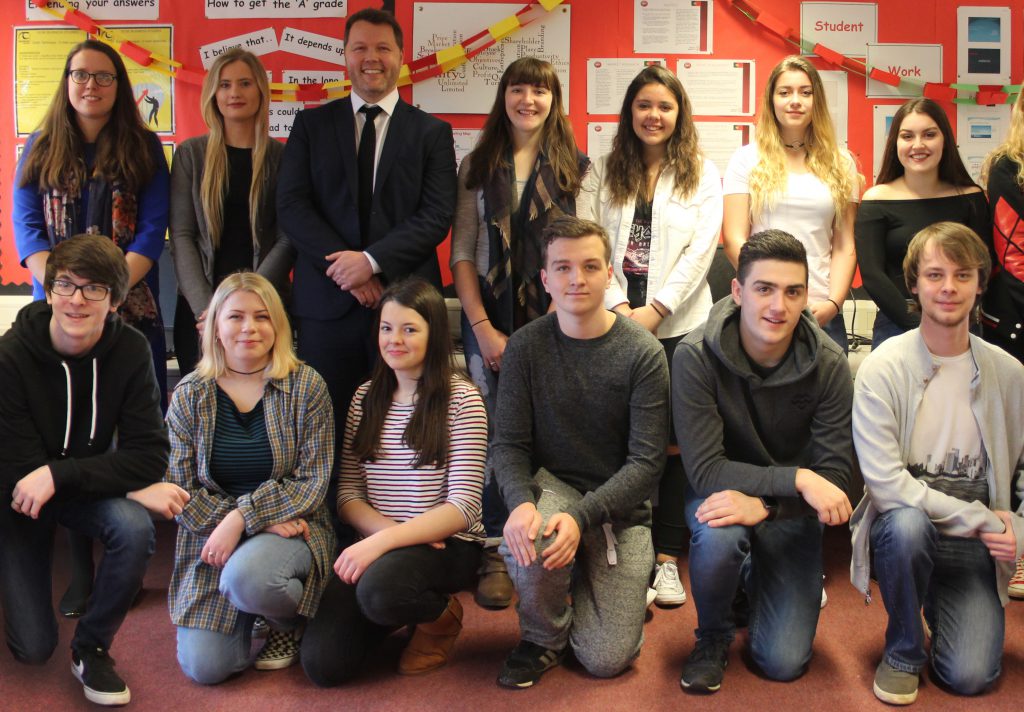 Geography Field Trip – Dawlish
Lessons From Auschwitz Project
Emily Nunn and Mathew Chambers recently represented Tavistock College in 'The Lessons From Auschwitz Project' run by the Holocaust Memorial Trust. It is a course exploring the universal lessons of the Holocaust and its relevance for today. The LFA Project aims to increase knowledge and understanding of the Holocaust for young people and to clearly highlight what can happen if prejudice and racism become acceptable. Both students took part in a one day visit to the Nazi concentration and death camp of Auschwitz-Birkenau. Emily and Matthew found the visit exceptionally moving and demanding: however, both are really glad that they were able to be part of the project and are looking forward to sharing their experiences with the wider college community.