Law and Business Studies visitors
Tavistock College Law and Business Studies students welcomed a high powered legal team from Bond Dickinson, the major national law firm, to class this week. The team explained the different routes into a legal career, from the traditional university degree to the new higher level legal apprenticeships, and gave a presentation with a series of scenarios covering the kind of problems that clients bring to law firms for help in resolving. Students found the presentation very interesting: as Tom Bloye remarked, it was really useful to get an insight into commercial law.
Indeed one of the team, paralegal Becky Gliddon, studied A level Law at Tavistock some years ago – 'It was lovely to welcome Becky back' Mrs Harris said.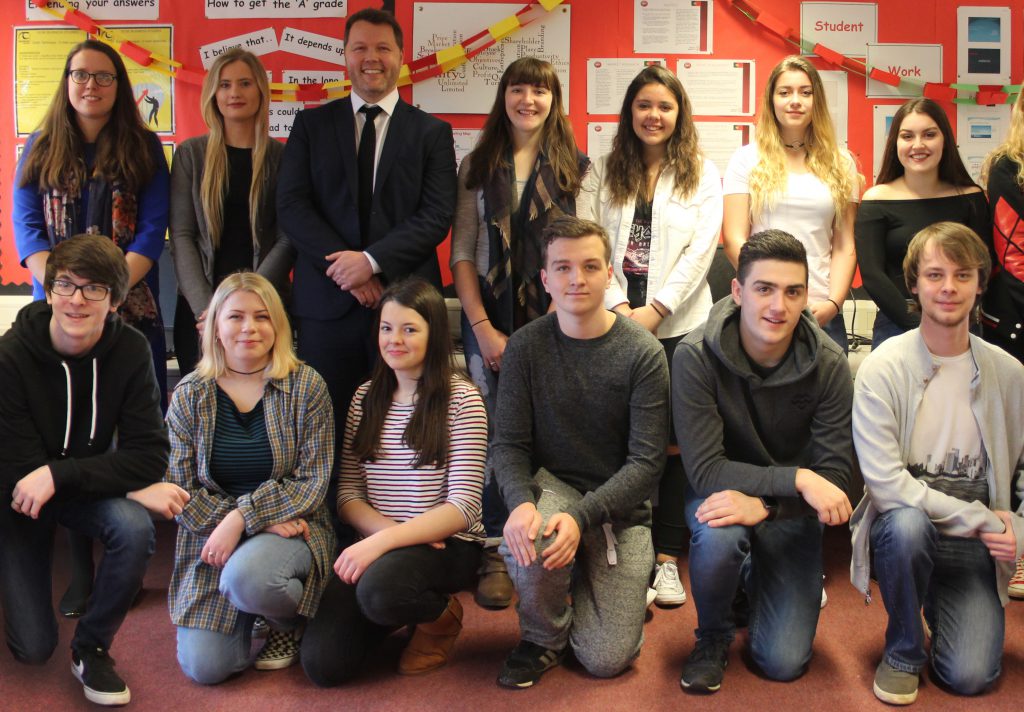 Letter to Year 12 Parents – Parents Evening
Book your Year 12 Parents Evening meetings via Parents Evening System.
This system is live between 1800hrs 8th February 2017 and 2355hrs 20th February 2017
Letter to All Parents – Dartmoor Multi-Academy Trust Communication Brief