Governors are members of the school Local Stakeholder Board which, is a sub-committee of the Board of Trustees. The Local Stakeholder Board meets at least three times in every school year with the aim of driving school improvement across all areas. The Local Stakeholder Boad ensures that the school is compliant with all statutory policies and processes, and has delegated decision-making powers as detailed in the Trust Scheme of Delegation
The Local Stakeholder Board Chair and Vice Chair(s) are appointed annually in July.
Local Stakeholder Boards were restructured in April 2021. The focus of Boards is on continuous school improvement, and to provide the vital links between the school and the community it serves.
If you are interested in becoming a governor, please find details of the application process on the DMAT website: https://www.dartmoormat.org.uk/governance.html
To contact the Chair of the Board or individual governors please mark for their attention and write care of the College or email office@tavistockcollege.org who will forward it on. See Contact Us for further College contact details.
Dartmoor MAT Code of Conduct for Trustees and Governors
Sean Sweeney
Chair - Co-opted Governor
School improvement is a thrill and I want to be part of celebrating Tavistock's continuing success.
Term of office expires: 31/12/2022
---
Dr Tim Alexander
Joint Vice Chair - Co-opted Governor
My children have had a great experience at Tavistock College. I hope to support the College in being an enjoyable and nurturing environment for staff and pupils, helping the College to continue to improve academically while still supporting the breadth of experience beyond the curriculum that the College offers.
Term of office expires: 31/12/2022
---
Caroline Jordan
Joint Vice Chair - Safeguarding Lead - Parent Governor
I am a new governor with a lot to learn. I am a social worker in Tavistock, have children going into years 7 and 13 and am committed to working towards the further improvement of the school.
Term of office expires: 31/12/2022
---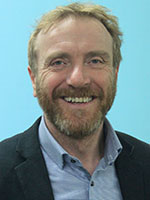 Tim Randell
Parent Governor
I feel I can offer the school my 35 years experience in senior management, commercial sales & marketing, PR and publishing. It is in the nature of the magazines that I publish locally that I am very focused on all aspects of the community of West Devon that the school serves. In addition I have a daughter at the school which makes me particularly keen to see that the school is successful and achieves the very highest education standards.
Term of office expires: 31/12/2022
---
Julie Stevens
Co-opted Governor
High quality education for young people is vital if they are to become responsible, independent and happy adults and it is why I am a governor.
Term of office expires: 31/12/2022
---
Dee Benzie
Co-opted Governor
I was involved in education throughout my working life, latterly as Head of Maths at Tavistock College until 2012. Earlier in life I spent some time working in a residential special school. I learned much about special needs and providing the most effective educational support.
I've seen many changes but through all the years, I remain passionate about the power of education to change lives. I offer my experience, skills and continued passion to provide the opportunities for all youngsters to achieve success in an ever changing educational landscape
Term of office expires: 18/09/2022
---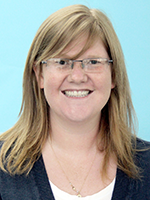 Jo Solman
Staff Governor (Teaching)
I was a student and am the third generation of my family to attend this school. I have an invested interest in how we operate within this community and the positive impact we have now and for the future.
Term of office expires: 31/12/2022
---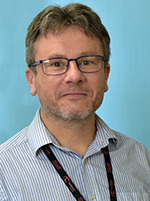 Stuart Hearne
Staff Governor (Non Teaching)
I have been a staff member at Tavistock College since 2001 as well as being a Tavistock resident. I am also the parent of a past student. As such I believe strongly in the role the college plays at the heart of the local community and in ensuring the highest quality teaching and learning environment is maintained for all staff and students to enable everyone to become happy, confident and competent citizens.
Term of office expires: 31/05/2025
---
Victoria Mitchell
Community Governor
Term of office expires: 23/09/2025
---
Safeguarding (Child Protection)
Caroline Jordan
Clerk to the Local Stakeholder Board
Jay Hooper