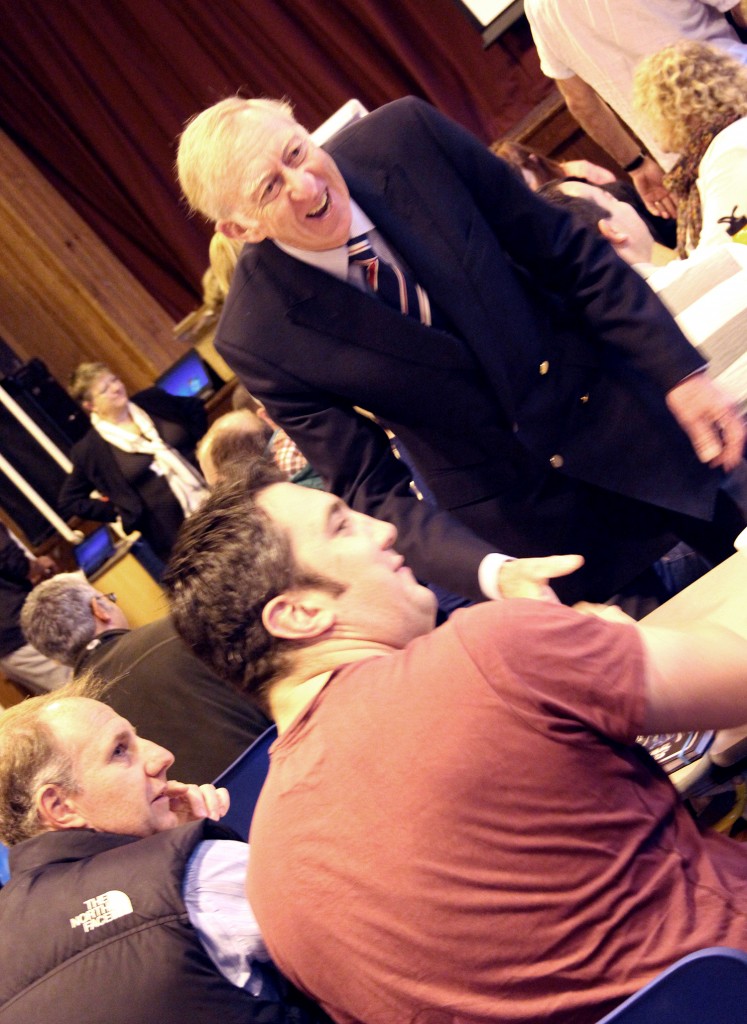 1968 400m hurdles Olympian and gold medallist, David Hemery, visited Tavistock College to train all staff, teaching and non teaching, on the aspirational programme he leads: "Be the Best You Can Be."
The programme was established after the London 2012 Olympics and forms part of the promised legacy that the Games will inspire a generation.
The programme does not just focus on sport, however, but encourages and challenges young people to follow their dreams. The programme aims to help young people take more control of their lives by increasing their self-awareness and self-responsibility, so that they can establish what steps they should take to reach their goals. They will also learn how to look after themselves and how to support and coach each other.
Year 7 students will be the first to be introduced to the programme, although David's message of taking responsibility and realising how to achieve goals will be embraced throughout the College.
On Oct 24th another Olympian, Craig Figes, will start the Year 7s on their journey to "be the best you can be", when he visits them and shows them how to transfer inspiration into action.
Principal Helen Salmon said, "This programme will help us unlock the potential of every child."